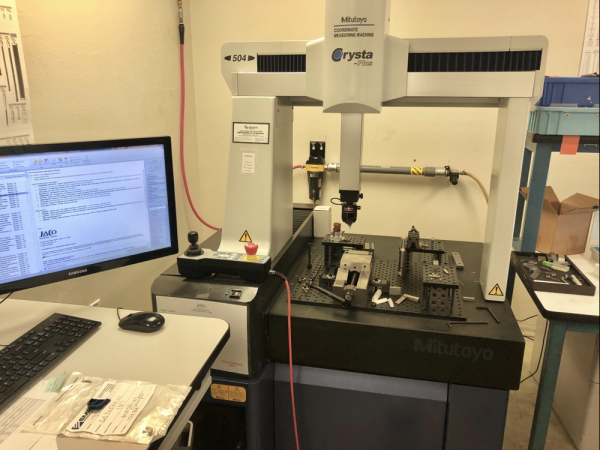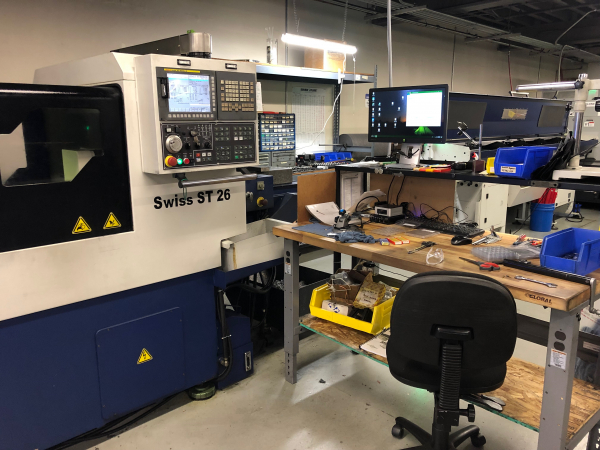 Quality
Strict quality control is at the core of every step of Jaco Machine Works' (high precision CNC) manufacturing process.
Beginning with risk analysis and process planning, through inspection of raw materials, production, processing and assembly, to final inspection and shipping, Jaco Machine Works' relentless focus on quality has enabled us to meet the needs of customers in the Medical Device, Aerospace(Aviation), Defense, Optical, Biotech and High Technology Industries.
Jaco Machine Works is AS9100 Rev D and ISO 9001:2015 certified through Dekra registrar, and as such has developed a robust and effective Quality Management System to ensure that our customers receive the highest quality product with every order.
Our Quality Management System entails:
Adhering to stringent quality standards in accordance with ISO 9001:2015 and AS9100.D International Standards requirements.
Continually evaluating process effectiveness and implementing improvement through analysis of such factors as on-time deliveries, customer satisfaction, and quality conformance.
Ensuring control of outside processors and complete flow-down of customer requirements.
Maintaining all documentation, certification and inspection reports for complete accountability and demonstration of product conformance.
Jaco Machine Works' Quality Edge
Quality begins with the quoting process and extends throughout planning and manufacturing to assure that all customer requirements are met. Adherence to customer specifications and dimensional requirements are made a top priority at each point in the process.
Meticulous Receiving Inspection, 1st Piece Inspection Reports and In-Process Inspection, First Article and Qualification Reporting
Lot Traceability and Documentation Travelers Jaco Machine Works maintains full traceability for all phases of production in compliance with rigorous customer and regulatory specifications. 
Risk Analysis and Communication Preemptively identifying and mitigating risks is essential to Jaco Machine Works' ability to provide high quality precision components, on time, at a competitive price. At Jaco Machine Works, quality starts at the top; with upper management representatives from our Planning, Engineering, Production and Quality Assurance Departments directly reviewing and authorizing each high risk job prior to starting any production activity.
Tight Control and Maintenance of all Process, Inspection, Testing and Measuring Equipment
State of the Art Inspection and Data Collection Equipment  Jaco Machine Works' automatic CMM utilizes the powerful PC-DMIS software to program the inspection of complex part geometries directly from customer's solid model part files, and allows for fast and repetitive inspections at a low cost.
Employee Investment for a Quality Work Environment Jaco Machine Works continually invests in our employee's training and strives to create a quality focused culture at all department levels. Each individual on our team is aware of their contribution to Jaco Machine Works Quality Management System and takes personal responsibility to meet the company's high standards of Quality, Ethics and Integrity.
Nonconformance Accountability, Root Cause Analysis and Corrective Action Implementation
Control of Non-Conforming Material, Counterfeit Prevention
Whatever your application may be, Jaco Machine Works' engineers and talented operations professionals are determined to help you succeed.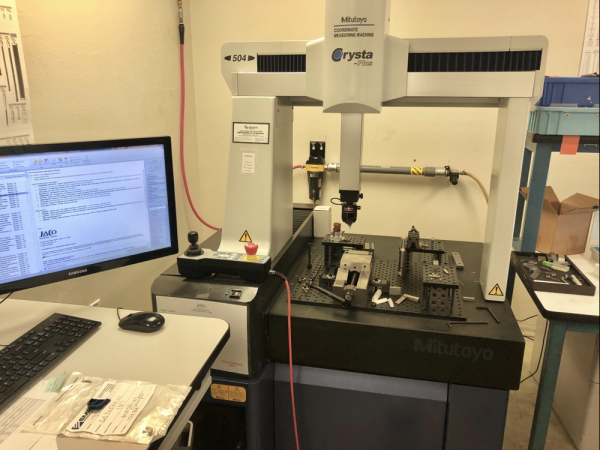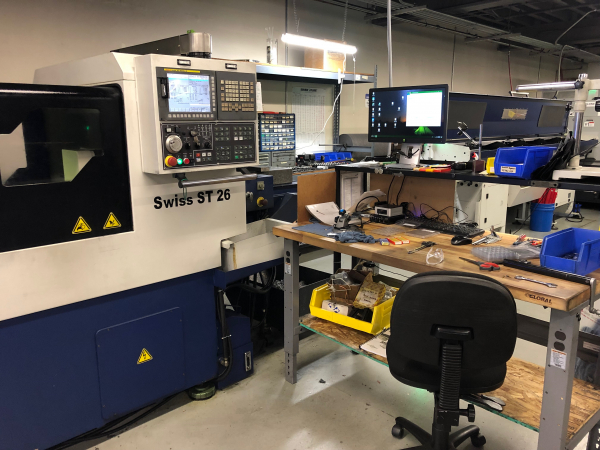 Contact Us
Request Quote